ION EXCHANGE
LUCAS® anaerobic wastewater treatment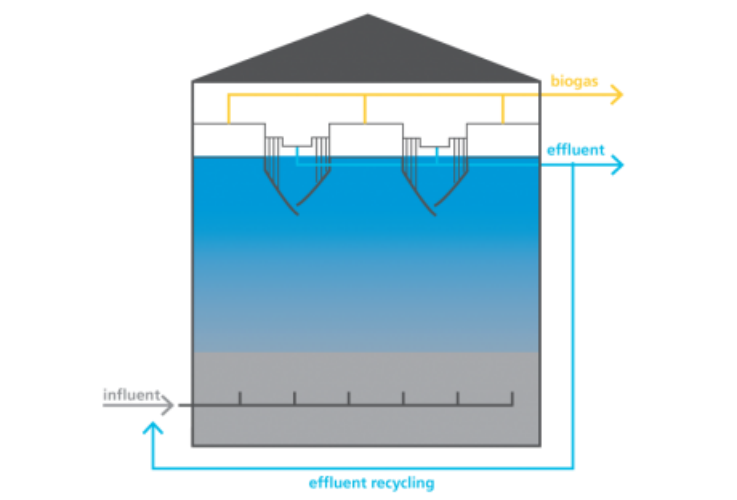 LUCAS® anaerobic is our anaerobic wastewater treatment technology, allowing recovering biogas and energy from wastewater or bio-effluent with a high organic load.
Biogas production
UASB REACTOR
The biogas production reactor consists of a proprietary UASB (Upflow Anaerobic Sludge Blanket) reactor tank equipped with a three-phase separator on the top of the tank. The wastewater is fed at the reactor bottom through a distribution system. While flowing upwards through the dense sludge bed, the organic pollutants are converted into biomass and biogas.
THREE-PHASE SEPARATOR
The three-phase separator on the top of the reactor separates the biogas from the sludge and the effluent. To improve the sludge-water separation, parallel plates can be installed inside the separator to increase the settling surface area.
Advantages
Very compact design
High biogas production
Stable operation
Robustness
Applications
Bio-effluents with moderate organic load: 6-15 kg COD/m³
Food & beverage industry
Pulp & paper industry