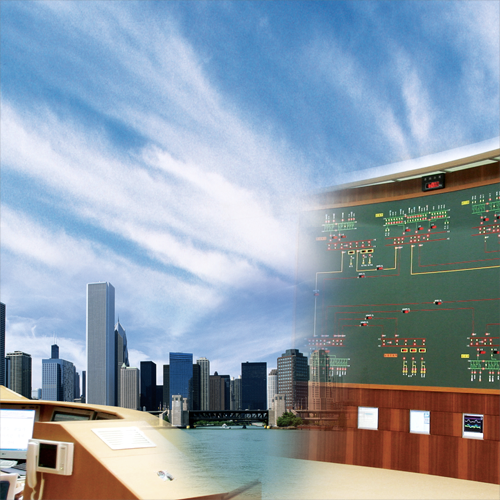 A large-scale power control center that carries out economic load dispatch via effective system management
The Energy Management System (EMS) ensures optimal control of the operation of the power generation facilities with the linkage system through the normal information collection and load frequency monitoring of the overall power supply system. With the efficient management of the power system, this large-scale power control system facilitates economic energy management.
In terms of system characteristics, only one EMS system has been built to monitor an entire power system. There are two EMS systems in Korea: one is the central EMS system that controls the whole power system, the other is the Jeju EMS system that controls Jeju Island. Our company manufactured and supplied the Jeju EMS System using domestic technology with proven technological strength.
Features
Applies Open-Architecture and a general Database (ODBC, ADO)
Uses real time OS to process real time data
Supports Economic Dispatch and Load Frequency Control to ensure stable power supply and operation
Applies the Contingency Analysis program which simulates the effect of separating the power line and generator in cases of accident
Supports scenario restructuring and accident analysis in the event of an accident.