EATON
xComfort - RF Smart Home Solutions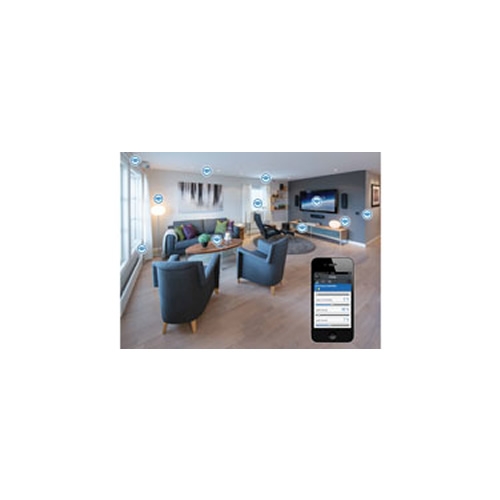 The Eaton RF system is a wireless home automation system, bringing comfort, safety and energy management into the home.
The system offers perfect and flexible solutions for light, shading and heating control in residential buildings and small offices. Hazard warning features provide reassurance when you are not at home and with wireless communication, you can see your home's energy consumption from your living room as well as any energy generated by the photovoltaic system, should one be present.
Modern, flexible living – it works wireless!
Thanks to wireless technology, the switches can be easily glued to the desired location. As a result, the installations can be modified or upgraded at any time.
Problem-free connection to the existing installation
The Eaton wireless system can be perfectly connected to the existing electrical installation. Conventional switches are simply upgraded or exchanged for remote switches. Table or standard lamps can be dimmed or switched on/off with RF adapters. RF actuators can even be installed in cable conduit boxes and lamp covers.
Can be upgraded or repositioned at any time
The reorganisation of furniture, the installation of new features, or the entire functional conversion of rooms - here, the advantages of a wireless system become quickly evident. Remote switches can be easily installed on walls, tiles, glass or wood. The running of wires or annoying cables along the floor are now a thing of the past.
Eaton RF system – top in functionality
The RF system is perfectly managed by the Room Manager or by the Smart Home Controller that are in charge of controlling all electrical functions in the house and coordinating them according to your individual needs.