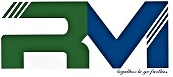 RM-General Contracting Company
RM General Contracting Company
ALRASIKH and ALMERJAL are two Iraqi companies specialized in Power Generation, Power Distribution, Oil and Gas Industry.
They started cooperation in many projects since 2013, and in 2016 new entity was formed with the name of R&M JV (ALRASIKH and ALMERJAL Joint Venture). They have launched an agreement through combining financial and technical resources to handle both existing and future projects challenges.
Due to the fact that the future demands of our clients require a company which can provide a vast source of services, RM-GCC Co. was created in 2019 to be a leader provider in energy related sectors and services in Iraq as well developing of valued reputation centered on efficient execution and delivery.
RM-GCC provides a wide range of services starting from AlRasikh Service including (Turbines & Boilers   Generators, Projects EPC & Rehabilitation, Power Substations, Electro-Mechanical Projects Execution, SCADA System, and Power System
 Testing) reaching to ALMerjal services such as (project management, engineering, civil construction, electromechanical full Construction, commissioning, operation and maintenance, rehabilitation, procurement and assessment projects).
This company is located in Baghdad, AlMansour and registered with the Ministry of Planning and all legal entities in Iraq.
RM-GCC Co. Building no.13, Street no.17, Area no.615, AlMansour, Baghdad, Iraq
VISIT WEBSITE